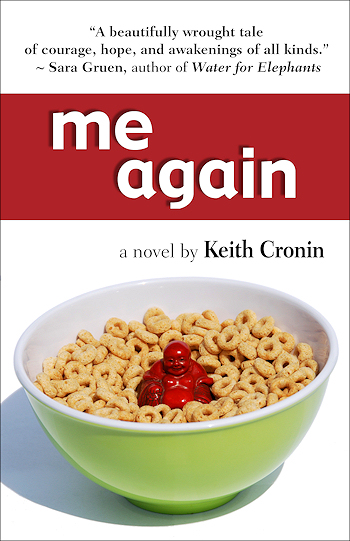 Synopsis:


Two young stroke victims meet in a hospital . . .

Jonathan's memory is gone, wiped clean by a six-year coma. Since nobody had expected him to recover, his sudden awakening becomes an awkward intrusion on his family and friends. Rebecca's personality has changed, making her a stranger to her husband. Gone is the vivacious trophy wife, replaced by a shy, awkward woman with a knack for saying exactly the wrong thing. They don't fit in. And they'll never be the same. But now they've got to decide what matters most: who they were, or who they can become?



First thoughts after finishing:
"What a lovely debut novel. I bought it hook, line, and sinker."
"And Dad?" I reached out and touched his arm, startling him. We stopped, standing among the graves of people unknown to us, looking at each other.
"Even though I don't remember you," I said, frightened about what I was about to say but convinced of it being what I needed most to say, "I love you. Here and now. I love you."


(from

Me Again

page 242)
That writing absolutely struck a chord with me
because I had almost the exact same conversation with my beloved Grandfather when he was in the final stages of Alzeimer's. I was visiting for what would be one of my final visits. I held his hands and looked him in the face and told him how much I loved him and that he was the best grandpa in the whole world. He then looked right at me and said, "Sis, I don't know who you are, but I do know that I love you." Knowing that a loved one's memory is affected regardless of how it happened is never easy to deal with, but I think Keith Cronin took a step in the right direction by taking his reader along for the journey as Jonathan tries to find his way back to life after waking up from a coma. I loved this book and most of all I loved Jonathan. There is nothing contrived about this story and I believe that it may help readers think twice about the difficulties one faces after being stricken down by a stroke. I think one of the important views of the story were from Jonathan's family. It was hard for them to reconcile themselves to the fact that the new Jonathan was NOTHING like the old Jonathan. In a way, it was a bit harder for them to deal with than Jonathan because he didn't remember anything of his life.
Recommend?
Absolutely! This is a solid story and one that I was immersed in for a few days. It helps shine a light on the debilitating effects of strokes and how even though someone may look fine on the outside, it doesn't truly represent how far their mental abilities may have been diminished. I cared about Jonathan and those close to him...what more can a reader ask for?
Rating: 8.5/10
TLC is giving away a copy of Me Again to one lucky person who leaves me a comment on my blog. Please leave me your email address in the comments if you would like to be entered. If you are a regular reader I will enter you twice....I know who you are! Comments to be eligible for the giveaway will close on Monday, October 10th at 11:59 US/Canada Only!


Winner is Harvee (edited 10/16/11)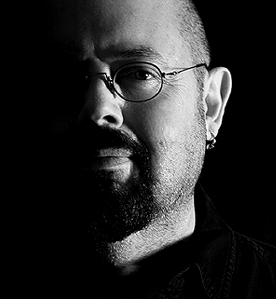 Keith Cronin is a corporate speechwriter and professional rock drummer who has performed and recorded with artists including Bruce Springsteen, Clarence Clemons, and Pat Travers. He is also becoming informally known as "the title guy," having provided the title for Sara Gruen's blockbuster "Water for Elephants," as well as Susan Henderson's HarperCollins debut "Up from the Blue."
Keith's fiction has appeared in Carve Magazine, Amarillo Bay, The Scruffy Dog Review, Zinos, and a University of Phoenix management course. A native of South Florida, Keith spends his free time serenading local ducks and squirrels with his ukulele.
Disclaimer:

Thank you to TLC Book Tours for sending me a review copy. I was not compensated for my review. My thoughts on this book were in no way influenced by the author or publicist.They are my personal reflections based solely on MYexperience while reading this novel.
© 2011, Staci of Life in the Thumb. All Rights Reserved. If you reading this on a site other than, Life in the Thumb or Staci's feed, be aware that this post has been stolen and is used without permission.