Title:
La's Orchestra Saves the World


Author: Alexander McCall Smith
Pages: 294
Genre: Fiction
Source: Library
Who Recommended Book to Me: Bonnie from Redlady's Reading Room
La's childhood was spent in the shadow of Death. He was an uninvited guest at their table, sitting patiently, watching La's mother, his target, bemused, perhaps, that such courage and determination could keep illness

a

t bay for so long.
p.14




My Thoughts

:
This book was exactly what I needed to read as my first book for 2010. I have finally become accustomed to McCall Smith's approach to writing and
how he moves a story along that matches the characters lives at that mome
nt. I've read many historical fiction books that revolved around WWII but not many that talk about the war efforts made by the women, children, and crippled men that were holding down the forts at home. La is a woman that I would truly have enjoyed getting to know. She never expected much and tried to find happiness in every situation that came her way. She was resilient, res
ourceful, and in the face of death knew that music would help keep people's sp
irits alive. This book is
completely different from any of Smith's previous works and I found it extremely delightful!!!

Highly Recommended

out of 5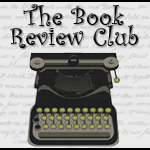 Click icon for more
book review blogs
@Barrie Summy