Phantoms in the Snow
by Kathleen Benner Duble
In this gripping journey, a fifteen-year-old pacifist must decide what he believes as he faces the reality of World War II.
The year is 1944, and fifteen-year-old Noah Garrett's parents have died from smallpox. Without any other family nearby, Noah is sent to live with his uncle, whom he has never met, in Camp Hale, Colorado. There is one small problem with this decision: Noah has been raised a pacifist, and Camp Hale is a U.S. military base for a little-known division of winter warfare soldiers called Phantoms. Can a boy who's never seen snow and doesn't believe in war survive among these soldiers?
Phantoms were soldiers that would wear white as camouflage and to also help them evade the enemy as they ski. Yes, soldiers that ski!! They were called Phantoms because they looked like ghosts.
In this book, fifteen-year-old Noah, a pacifist, lives a normal life until his mother dies of smallpox and a week later his father is also claimed by death. Noah is then left with no one because he has no other family or anyplace to live. So instead of being sent to an orphanage he is sent from a small town in Texas to Camp Hale, Colorado where he lives with his Uncle Shelley, a man he never knew existed. That's when his life went upside down and he became a phantom.
The year is 1944 and WWII is going on ferociously and the phantoms are needed on the front lines. Noah is scared and is just trying to survive. This is a great book about a boy that doesn't want to fight and can't legally fight, but finds himself at home in his new cold, dangerous, and completely foreign place.
Recommend? Ya, definitely! This book isn't really about WWII , but rather centered around the people and their feelings. Noah's gonna make it through to the next day, but it's not going to be easy to get there. It's a great book....believe me.
Rating: 8/10
Source: Middle School Library
Read and reviewed by Ryan B
. Ryan is currently in the eighth grade and loves to read just about anything I throw at him! He stops into the library almost on a daily basis always eager to find the next great book to read! Look for more reviews from Ryan in April, May and June!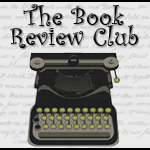 Click icon for more
book review blogs
@Barrie Summy