The Shifter (Healing Wars #1)Synopsis:
Nya is an orphan struggling for survival in a city crippled by war. She is also a Taker—with her touch, she can heal injuries, pulling pain from another person into her own body. But unlike her sister, Tali, and the other Takers who become Healers' League apprentices, Nya's skill is flawed: She can't push that pain into pynvium, the enchanted metal used to store it. All she can do is shift it into another person, a dangerous skill that she must keep hidden from forces occupying her city. If discovered, she'd be used as a human weapon against her own people.
The Shifter by Janice Hardy was an almost flawless book!
It was completely original and I loved how Nya makes decisions. She tries to remember things from her past and through the book it is heart pounding. I often stayed up too long reading it.
I have never thought about the dark power of a healer. Everything
Janice
wrote I could keep up with. I remember before I would fall asleep wondering what's going to happen next? I am very glad I grabbed this book off the shelf. I can't wait to get the next book,
Blue Fire
, in this trilogy.
I'm going to give this book an A+ and a round of applause! No book is a perfect book, but this was pretty close!
Recommend?
YES, YES, YES a million times! I'm going to be as persuasive as I can to get others to read this book because was just spot on!
Rating: 9.5/10
Source: Middle School Library
Read and reviewed by Ryan B
. Ryan is currently in the eighth grade and loves to read just about anything I throw at him! He stops into the library almost on a daily basis always eager to find the next great book to read! Look for more reviews from Ryan in February, March, and April!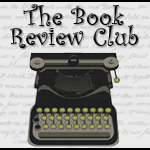 Click icon for more book review blogs @Barrie Summy