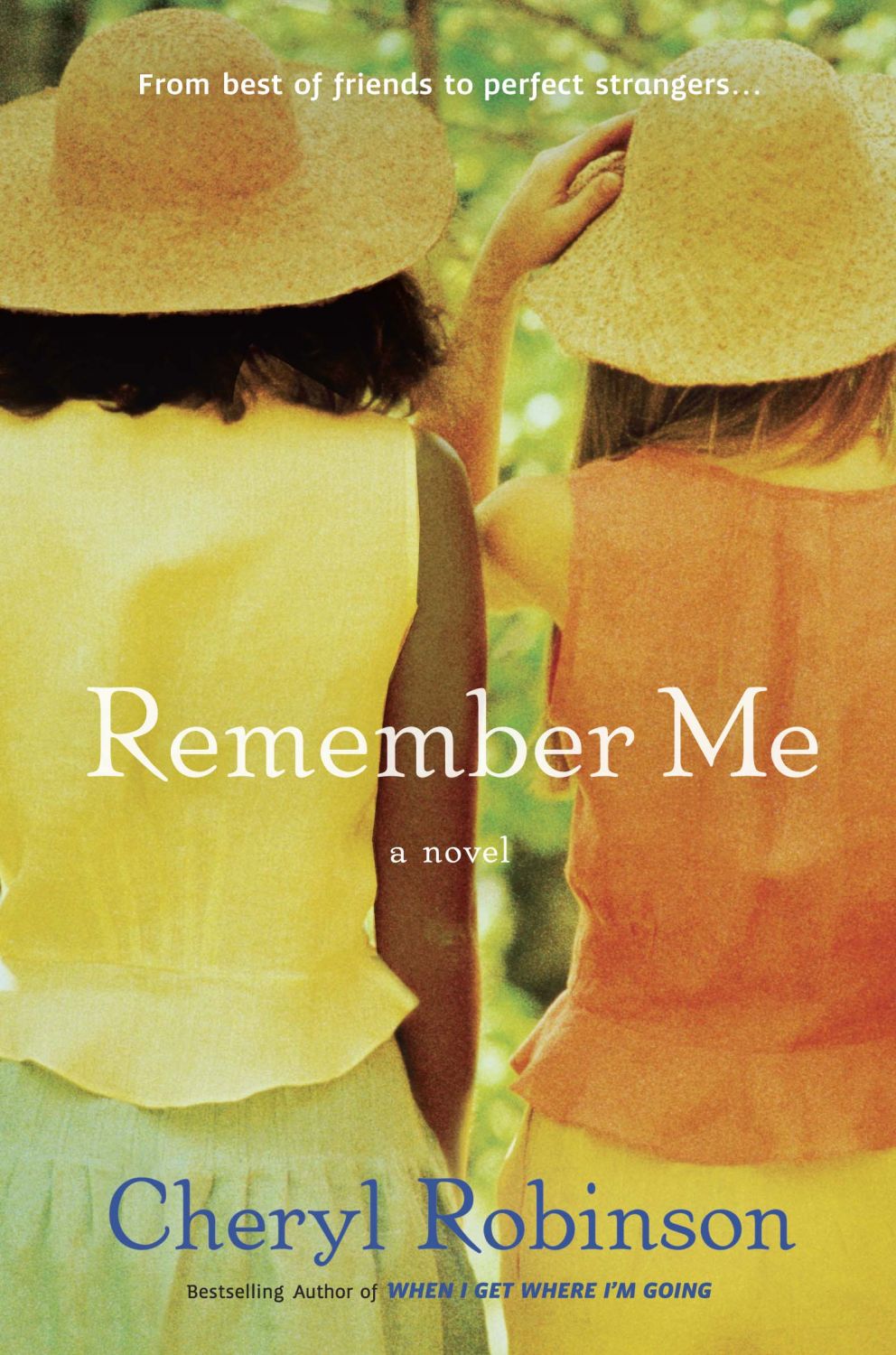 Synopsis:
What happens when the loyalty that defines the friendship of two women is tested? For Mia and Danielle, finding the answer takes a lifetime…
Mia Marks is a black girl from inner-city Detroit with an eye for the hottest fashions and a penchant for the good life. Danielle King is a suburban white girl with artistic ambitions. When a series of circumstances thrust Danielle and Mia together their freshman year at an all-girls Catholic high school, neither expects to form a deep bond that transcends race and background, and lasts for years. And neither could have anticipated the one indiscretion that destroyed it forever.
Twenty years later, Danielle is a successful novelist living in Miami. Mia is a school teacher in Detroit. But they're still on common ground–both unhappily married and raising teenage daughters, and both far too proud to make the first move and reconnect. Until tragedy brings them back together in the most unexpected way. Now they must confront the past, discover its untold truths, and learn to survive the increasing complexities of their lives, and a friendship destined to endure.
First thoughts when I finished the last page:
"Hmmm...that was just okay."
When I was approached by TLC to read Remember Me for the tour I gladly said yes for a couple of reasons.
I love reading new-to-me authors.
The author is from Michigan.
The book takes place in Michigan
I think that I had very high expectations for this one and I'm sad to say that it just didn't make it with me overall. I liked the story for the most part. I'm fond of books that concern women who are friends and may have lost contact with each other and then are reunited under amazing circumstances. What I need though is to like at least one of the women! At times I caught myself feeling a little for the two women, but for the most part I couldn't make myself like who they had become. Because of that I just didn't enjoy this book as much as I'm sure someone else may. I also felt that the framework for the story was there but it was missing a key ingredient....more fleshed out, dimensional characters. I just felt there was something lacking that hindered these two women to really become their own person and speak to me from the pages.
Recommend? I think it would be perfect for those that enjoy Danielle Steel (in fact, I was reminded of Steele's style often while reading this one) and Nicholas Sparks. Someone else may not respond the way that I did to Mia and Danielle. I also honestly feel that Robinson has something to offer. I would be willing to try another one of her books because I think that my enjoyment was hindered by my intense dislike of the two main characters. Cheryl Robinson has written five other books, I'm pretty sure my chances of finding a likable protagonist is high!
Rating: 7/10
Click here to enter the giveaway for a copy of 'Remember Me'!!
Courtesy of TLC and NAL.
Published: August 2, 2011
Publisher: NAL
Genre: Friendship Fiction
Source: TLC/NAL
ISNB:
9780451233387
* Uncorrected Advance Copy
About Cheryl Robinson



Born in Detroit, Michigan, Cheryl Robinson has a Bachelor's of Science from Wayne State University. Her love of writing was sparked while taking a fiction writing course as a college elective. She began her literary career by self-publishing two novels before acquiring a literary agent and then a publishing deal. Remember Me is her sixth novel with New American Library, an imprint of the Penguin Group.
Cheryl lives in Ocala, Florida.
Disclaimer:

Thank you to TLC Book Tours for sending me a review copy. I was not compensated for my review. My thoughts on this book were in no way influenced by the author or publicist.They are my personal reflections based solely on MYexperience while reading this novel.
© 2011, Staci of Life in the Thumb. All Rights Reserved. If you reading this on a site other than, Life in the Thumb or Staci's feed, be aware that this post has been stolen and is used without permission.