Genre:
Christmas Fiction
About:(From Amazon.com
)
Abbey senses something special about the little man tending to the reindeer who, along with a century-old farmhouse, a barn full of animals, and fields abounding in woods and pasture, was a gift to Abbey from a stranger. Abbey and her husband, Steve, move in just before the holidays. They have been together since the '60s, eloping when Steve returned from Vietnam. Now with Abbey's cancer in remission, they're looking forward to their boys coming home for Christmas. Turns out this Christmas proves to be more magical than anticipated as Abbey realizes an understanding never thought possible through the rekindling of a belief rooted in childhood. Of course it's who delivers this gift on Christmas Eve that gives Abbey and Steve the strength to face their greatest challenge.
Why I wanted to read this book
:
I received an email from the author, Barbara, and it was so friendly and inviting that I felt I had to take a second look at her book. After visiting her site,The Reindeer Keeper, I just knew that this was a book I wanted to read.
What worked for me
:
This was a heartfelt book but it wasn't sappy, which made me love it even more!! It left me with much to reflect upon and made me pause more than once during my reading to just think about my own life. It is more than just a Christmas story as I had many "aha" moments that still are resonating with me.
This story brought back the innocence of childhood and that pure belief in the magic of Christmas that we all had as children.
I loved how strong Abbey and Steve's marriage was portrayed. They reminded me a bit of my parents who had me at a young age, married, and have went through so many things together. Their connection becomes even stronger because of weathering the storm of Abbey's cancer that is now in remission. I was impressed how each partner truly believed in the other and supported their individual dreams.
I absolutely loved how the author used funeral homes and obituaries as the touching stone in the plot. Normally a funeral home and/or obituaries conjure up images of loss, grief, despair, but in Barbara's hands it turns into something powerful and uplifting. She made me really reflect on the "in-between moments" and how you lived them.
Beautiful illustrations at the beginning of each chapter....loved them, so simple and elegant.
What you should do before reading this book
:
Make sure the Christmas tree is up, snow is blowing outside, you have nowhere to be for a few hours, a cup of coffee, tea, or hot chocolate, blanket, comfortable chair, and a beloved pet sitting on your lap. Open book and get lost in the magical world that you will find within the pages of "The Reindeer Keeper."
Recommend?
A resounding YES!!! Perfect for this time of year. This would make a great Christmas present for those family members or friends that you have who enjoy a sincere, emotional, sad, uplifting, and magical Christmas story.
My Rating
:
4.5/5
Thank you to
Barbara Briggs Ward
for sending me a review copy.
I was not compensated for my review.
My thoughts on this book were in no way influenced by the author or publicist.
They are my personal reflections based solely on
MY
experience while reading this novel.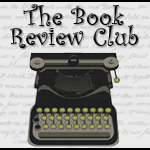 Click icon for more
book review blogs
@Barrie Summy
© 2010, Staci of Life in the Thumb. All Rights Reserved. If you reading this on a site other than, Life in the Thumb or Staci's feed, be aware that this post has been stolen and is used without permission.