Genre:
Historical Fiction
About the book (from TLC)
:
Queen Hereafter
chronicles the life of Margaret of Scotland, a contemporary of the infamous Lady Macbeth, and a woman destined for sainthood.
Margaret, a young Saxon princess, is shipwrecked with her family on the coast of Scotland and forced to accept sanctuary from the recently widowed warrior-king Malcolm Canmore of Scotland. Malcolm sees a political prize in Margaret, and promises to help her brother, the outlawed rebel Edgar of England, in return for his sister's hand in marriage. When Malcolm brings a female bard, Eva, to court as a hostage to ensure good behavior of her kinswoman, his conniving enemy Lady Macbeth, Margaret, and Eva expect to resent one another. Instead, they discover an unlikely bond as outcasts of a sort–Eva a wild Celtic spirit captive among her enemies, Margaret suppressing her passions as she endures increasing pressure as a queen and a mother of princes.
Why I wanted to read this book
: I am very fond of historical fiction and once again I knew absolutely nothing about Queen Margaret of Scotland.
What worked for me
:
Margaret found herself in a very bad situation. She felt her calling was to be nun and instead she finds herself as a pawn for her brother's desire to win back the throne of England. She was a very complex and unusual woman. I admired her piety, but at times I thought she went too far with her devotion to God and her prayers. If she were to be alive in present days I would consider her an anorexic. She ate very little and actually felt bad about the nourishment that she did intake. She felt the need to pray constantly and to pray for hours. She did however do many good deeds. She fed the hungry, clothed the poor, and educated the girls. She was a huge asset for King Malcolm and even though they were not a "love match" at the beginning, I truly feel that she loved Malcolm and he loved her.
I finally understood why Queens were often portrayed as cold-hearted towards their children. Margaret's mother advised her not to get too close to the babies as they most often died. Margaret finally found out that her own mother lost two children and she felt such an overwhelming amount of love and sympathy for her mother. But even though she knew her children could die at any time, she never put them second and amazingly enough she had eight children and all of them survived into adulthood!!!
I really enjoyed that the book took place in Scotland and it inspired me to look up some of the buildings that were talked about within the story.
Even though Eva was not a true character I absolutely loved the way the author wove her story into the plot. It worked and added another dimension to all of the characters. I especially enjoyed learning more about bards. I truly find them fascinating!
Recommend? A resounding YES!
If you are a fan of historical fiction you will enjoy this one and if you're interest includes learning about medieval queens then add this book to your list! Queen Margaret was canonised as a saint in 1250. I found her to be a remarkable and very interesting woman.
My Rating
:
4/5
Thank you to
TLC Book Tours.
for sending me a review copy. I was not compensated for my review. My thoughts on this book were in no way influenced by the author or publicist. They are my personal reflections based solely on
MY
experience while reading this novel.
About Susan Fraser King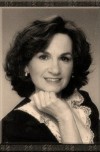 With graduate degrees in art and art history, former college lecturer SUSAN FRASER KING is the author of several bestselling novels praised for lyrical style and historical accuracy. Raised in upstate New York and a frequent visitor to Scotland, she lives in Maryland with her family.
For more info on Susan Fraser King, please visit her
website
.
Please visit the other tour stops HERE.
© 2010, Staci of Life in the Thumb. All Rights Reserved. If you reading this on a site other than, Life in the Thumb or Staci's feed, be aware that this post has been stolen and is used without permission.
.