Genre: Graphic Novel
Author: Diana Gabaldon
About:Gabaldon gives readers a fresh look at the events of the original Outlander: Jamie Fraser's side of the sotry, gorgeously rendered by artist Hoang Nguyen.
Published: September 2010
3 Reasons Review
I am trying out a new review format today called "3 Reasons Review".
Jen from Jenny loves to read
and I have chatted about coming up with a simple review format. Something with just the basics of what readers would want to know about a book. Some books do not require an in-depth analysis, yet as reviewers we still strive to get the important bits across to our readers. Therefore, the 3 Reasons, came from what
Jenny
and I think are most important. Didn't come up with a fancy button yet, but working on it.
(If you have suggestions about this new format, please let me know.)
I copied this directly from Jen's blog and just changed the order of our names so it made sense.
Believe me
Jenny
came up with almost all of this!!! She rocks!
1.) Reasons you chose this book
I have loved The Outlander series since the moment I cracked open book one. I also happen to enjoy graphic novels so when the two collided how could I resist?
2.) Reasons you liked or disliked this book
This wasn't a total love affair for me. There were some elements I liked while there were others that I thought went over the top.
The artwork is absolutely beautiful! I'm glad that the characters resembled somewhat how I think Jamie and Claire may look. Of course, the backside of Jamie is outstanding in this book!!!
It took me a while to get a grasp on who was who...because I did feel that a few faces looked very similar so I got Jamie confused with his uncle a time or two. I really had to rack my brain for some of the characters too because this is based on the first book and also Jamie's POV. I think if I read it again the missing pieces would fall into place.
There was just wayyyy tooooo much boobage!!!!!! I get that this is a graphic novel, but do I for one minute believe that Claire would have 'the girls' almost popping out of the top of her dresses??? Um, no.
I'm glad that Diana really listened to her fans and let them look at drawings of Jamie pre-publication. She is big on having her fans involved and for that I commend her. I liked her personal reasons for creating a graphic novel. For some they may think that the idea of a graphic novel came out of left field, but Diana has been involved with comics for quite some time. Did you know that she used to write cartoons for Disney???
3.) Reasons you are recommending this book
Rating
:
3.75/5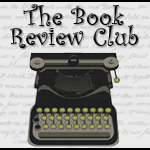 Click icon for more
book review blogs
@Barrie Summy