Author:
Kylie Ladd
Genre:
Women's Fiction (Australia)
About:
Two sets of married couples who are friends and
TRUST
each other, until one spouse from each set crosses the line and betrays their loved ones.
Descriptive Words
: deceptive, lust, love, betrayal, heartache.....
Thoughts:
I've never made any bones about the way I view adultery....it's wrong and I don't care what your reasons are for crossing the line. This book made me uncomfortable because I can see how easy it is for someone to cheat and why they feel they're validated in doing so. I never felt close to Luke or Kate (the cheating spouses), in fact, I really had a hard time feeling anything but disgust for these two characters. I thought the author did a great job of telling the story...you get to know each of the individuals involved and maybe get a clue as to where each one is coming from with their emotions and needs. But in the end, I'm not sure that I was satisfied as to the conclusions of the relationships.
Source:
Doubleday
Why I Chose:
I thought the story sounded interesting because the reader would be allowed into all 4 spouses world and I'm always curious as to how someone suddenly falls out of love and then quickly back into love with someone else.
Recommend?
I'm a bit on the fence with this one. I didn't hate it, but I didn't love it either. Overall, I thought it was a good read, but for those who don't care to read about infidelity...you may want to pass.
Rating:
3/5
Available June 15, 2010
Thank you to Doubleday for sending me a review copy.
I was not compensated for my review.
My thoughts on this book were in no way influenced by the author.
They are my personal reflections based solely on
MY
experience while reading this novel.
Review style courtesy of Lynne's Book Reviews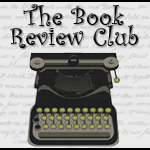 Click icon for more
book review blogs
@Barrie Summy