Title:
The Cougar Club
Author: Susan McBride
Pages: 320
Published: 2010
Genre: Smart Women's Lit!
Source:
Author
Synopsis from Booklist
- Three girlhood friends are reunited at age 45 when Kat Maguire is fired from her New York advertising job, dumps her younger but wealthier boyfriend, and returns to St. Louis. Her two best friends, Carla Moss, the number-one news anchor in St. Louis, and Elise Randolph, successful dermatologist and empty nester, are facing their own issues with aging. Carla's ex-husband, who is also her boss, is trying to replace her with his latest perky young girlfriend despite Carla's on-air popularity, and Elise's plastic surgeon husband seems never to come home, claiming to be spending all his time with the partner in his practice. As the three talented, attractive, vibrant women reinvent themselves, they find a slew of younger men who find them enticing. Despite some romance and a traditional romantic conclusion for one of the protagonists, this is more chick-lit than romance with brand names, designer shoes, and the power of female friendship at the forefront.
My Thoughts: I enjoyed every single page of this book. I'm 41 and could so relate to how each of these characters felt about their bodies, faces, careers, and lives in general. I connected immediately with Elise because I know how hard it is to keep a marriage going, having children, and still trying to find time for yourself. This book was perfect timing for me because when I look in the mirror I see a frumpy looking woman staring back at me...who is that person??? I don't feel my age, but damn sometimes I look it!! Saturday I had my hair cut and colored, it's amazing how just a little bit of time spent on yourself can change the way you think about your appearance. The cougar term is one that I don't necessarily like, but I do know that I feel pretty good when a younger guy does a double-take...makes my self-esteem go up just a bit. For me, though, there should not be a term like this for when a woman loves a younger man...if they have that connection then I say go for it...regardless of the age!!! Overall, I felt that this was a very well-written novel and totally enjoyable!! I can honestly recommend this to any of my friends....even those younger ones, because believe it or not...you will be 40+ someday!!! P.S. The discussion guide with the author at the end of the story is fantastic!!!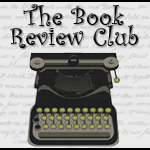 Click icon for more
book review blogs
@Barrie Summy
** My thoughts were in no way influenced by the author...I was not paid for my review.
If you are interested in winning a signed copy of this book please leave your email address in the comment section. There will be 2 winners as the author was so generous to provide me with 2 copies!!! Last day to enter is April 30th at 11:59 pm. The winners will be announced May 1st!! Open to U.S. and Canadian residents!