Title:
Time of My Life
Author: Patrick Swayze and Lisa Niemi
Pages: Audio Version
Genre: Memoir
Source: Library
Who Recommended Book to Me:
Lisa @ Books and Cooks
A behind-the-sce
nes look at a Hollywood life and a remarkable love, this m
emoir is
both entertainment and inspiration. Patrick and Lisa's marriage is a journey of two lives intertwined and lived as one--throughout their yea
rs in Hollywood and at home on their working ranch outside Los Angeles, and culminating in the hope and wisdom they've imparted to all who know them. This book will open the door for families, individuals, a
nd husbands and wives to grow, bond and discover entirely new levels of love and sharing, proving that life shouldn't be lived as a series of endings, but rather as the beginning of greater strength and love.
My Thoughts
My heart started to beat a little bit faster when I heard Patrick's voice filling up the silence in my car as I was driving to work. I have loved this man since he rode up on his white horse as Orry Main in the mini-series North and South. I was sixteen and he was gorgeous beyond belief. From there I continued to be a huge fan of his and never missed a movie that he starred in. When I heard the news last year of his pancreatic cancer I was saddened immediately. It didn't surprise me though, that he vowed to kick cancer's ass! This memoir is like jumping in a time machine and getting a first hand look at everything he tackled in his life. There wasn't a moment that I didn't love on this audio CD and my most favorite parts are when Patrick speaks of his passionate love for his wife Lisa. If you have ever been a fan of Patrick's then you have to read or listen to his book. It moved me beyond words in a few spots and left me with tears on my face when it ended. He was indeed a Renaissance man, but most importantly he was a man who
lived
every single moment of his life.
Highly Recommended!
out of 5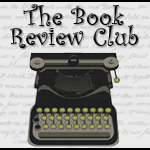 Click icon for more
book review blogs
@Barrie Summy