Every Tuesday, Diane from Bibliophile by the Sea, posts the opening paragraph (maybe two) of a book that she has chose to read based on the opening paragraph (s). I thought I would play along this week!
This week's opening paragraph (s) is from a book that was released on August 1, by Sourcebooks.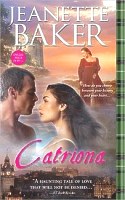 Salem, Massachusetts, December, 1995
So this was Salem. Kate Sutherland looked up at the leaden sky. It was late afternoon, and the air was sharp and heavy with the promise of snow. She breathed in deeply, smelling salt and fish and the gray, cold scent of the sea. Shivering, she pulled her glove off with her teeth and dug into her coat pocket for the address she had stuffed into it earlier. Smoothing out the crumpled paper, she glanced at the bold writing and looked up, checking the numbers on the small building before her.
What do you think about that intro? Would you keep reading?