Teaser synopsis:
"This novel, about an oppressive Soviet Russia, a mysterious amber pendant, and the lives of ballerinas, composers, and poets, is fantastic." —The Rumpus
My Thoughts: I was pulled into this story from the very first chapter. The whole premise of the book intrigued me from the beginning and I have to say that the author delivered a stellar read. I especially enjoyed how the author weaved Nina's past into her present. It came together cohesively and really added that extra special layer to this story. The jewels had me mesmerized and I often found my mind wandering as to what they looked like and feeling a sort of attachment to them. Strange, huh? This story has many elements that make it a top-notch read; a mystery, closely guarded secrets, well-written fleshed out characters, time periods that just call to you, gorgeous gems, and wonderful writing.

Recommend? Without hesitation. If you're looking for a smart story that comes alive while reading then I think this would a story for you. I've pretty much read nothing but top-notch reviews on this book and I believe this book truly deserves them all and more. Treat yourself and read this one!!



Rating: 9/10
Published: April 5, 2011
Publisher:
Harper Perennial
Pages:466
Genre: Semi-historical fiction that makes you feel as if you are there!

ISBN:
9780061962172
About Daphne Kalotay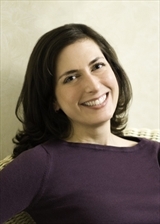 Daphne Kalotay grew up in New Jersey, where her parents had relocated from Ontario; her mother is Canadian, her father is Hungarian. She attended Vassar College, majoring in psychology, before moving to Boston to attend Boston University's graduate program in fiction writing. She stayed on at BU to study with Saul Bellow as part of the University Professors program, where she earned a PhD in Modern and Contemporary literature, writing her dissertation on one of her favorite writers, Mavis Gallant. Her interview with Mavis Gallant can be found in the Paris Review's Writers-at-work series.
At Boston University, Daphne's stories won the school's Florence Engell Randall Fiction Prize and a Henfield Foundation Award. Her first book, the fiction collection
Calamity and Other Stories
, includes work first published in
Agni
,
Good Housekeeping
,
The Literary Review
,
Missouri Review
,
Michigan Quarterly Review
, and
Prairie Schooner
, and was short-listed for the Story Prize.
Daphne has taught literature and creative writing at Boston University, Skidmore College, and Middlebury College. She lives in the Boston area.
Find out more about Daphne at her
website
, and be sure to like her on
Facebook
! A
reading group guide
is available.
Disclaimer:

Thank you to TLC Book Tours for sending me a review copy. I was not compensated for my review. My thoughts on this book were in no way influenced by the author or publicist.They are my personal reflections based solely on MY experience while reading this novel © 2011, Staci of Life in the Thumb. All Rights Reserved. If you reading this on a site other than, Life in the Thumb or Staci's feed, be aware that this post has been stolen and is used without permission.